On 6 and 7 February, a conference joining the perspectives of IT and HR under the banner of "Managing IT teams" was held at the Copernicus Science Centre. The event was fully dedicated to acquisition, motivation and retention of IT specialists. The matter was addressed not only by HR directors, but also by heads of technology departments. Naturally, Lobo HR was also there, including our president, Maciej Michalczewski.
Maciej eagerly shared our experience in the field of IT recruitment, talked about the market challenges and dangers which we have observed over the years active work with this sector, and organized another "Lobo Conference" right after returning , but this time in the place where brainstorming yields the best ideas – namely in the Lobo HR kitchen.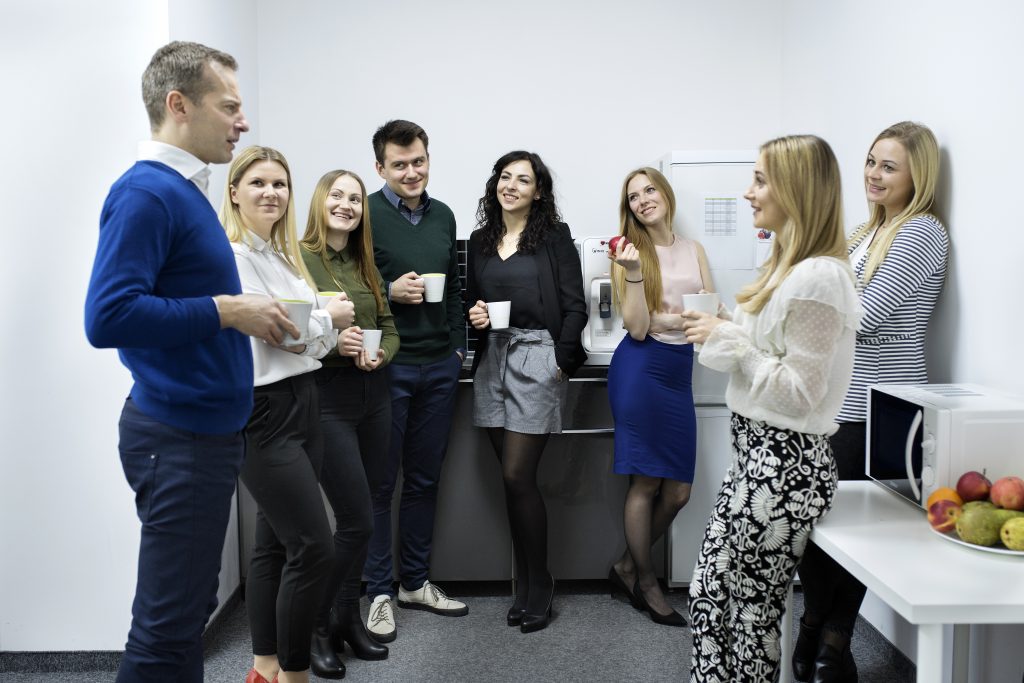 After such an exciting session of exchanging views, good practices and creative ideas, the Lobo Professional IT Team immediately went into action because we care about IT!